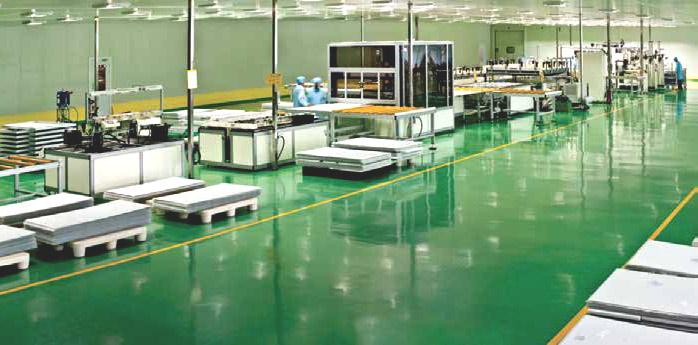 Solar Photovoltaic module are heart of solar pv systems having technically and commercially more weightage.
Solar modules consist of solar cells, which are inter-connected in a specific series and parallel connection to achieve desired output. These cells convert the incident solar radiation into useful electricity.
Jain Irrigation Systems Ltd. is one of the top solar module manufacturing company in India under Domestic Content Requirement (DCR) category. We got world class state of art solar module manufacturing facility at our Jalgaon facility.
Jain Solar module Features:
Crystalline PV Models: 10 to 74 Wp, 150-160 Wp, 250- 270 wp, 310 – 325 Wp
PERC modules: 280-290 Wp, 340-350 Wp
Transparent modules: 160-170 Wp, 260- 270 Wp
Coloured BIPV solar modules As per requirement